WHAT IF . . .
~ your students were excited to write?
~ your students continued working on their writing pieces at home ~ not homework?
~ your students were eager to talk about their writing with their peers?
~ your students were upset if they did not have time to write everyday?
~ your students excelled in their writing skills in just eight weeks?
WHAT IF . . .
~ you could meet the individual instructional writing needs for every student?
~ you became the most energized and enthusiastic teacher for your students?
~ you felt like you were making a difference for each student?
~ you had systems in place to motivate and engage students in learning that resulted in increased achievement?
THIS is exactly what happens when teachers implement the instructional strategies I share in this writing course.

Dr. Annette's Mission About Course Creation

Why Did I Create This Course:
Creating a Culture of Writers
When I had just a few years of teaching under my belt, I knew that writing was an area I needed more professional development. I sought out opportunities in my district, read many books, and implemented what I had learned in my instruction.
I was so excited to see the growth my students were making, but the most exciting part was that my students loved writing!!


After more years of professional development, practice, and mentoring other educators, I made it my mission to support teachers and homeschooling parents to shorten the instructional learning curve in the education. Through my work, I help educators overcome instructional and behavioral challenges, and engage and motivate students for optimal learning and achievement. 
Ultimately, my mission is to provide support and resources, so YOU can be more successful and be that AMAZING Blue Ribbon Teacher that you are!!  
Are you ready for the nuts and bolts to solidify your writing instruction?
I invite you to take a moment and browse the featured course!

What Other Teachers Say About
Creating a Culture of Writers

This course was exactly what I needed. Before this course, I felt unsure how to meet the needs of my students. I was just picking up a TE and not really knowing what I was going to do other than what the TE said to do. I certainly didn't have this kind of focused instruction in college. I am so thankful you shared some real research based instructional strategies that I can easily implement.
~ Cole, 6th grade teacher
**********

I am so excited I found this course!! My students love listening to my read aloud books, and now I have another purpose for them. I never realized how I can take a mentor text and create so many lessons to support my students! WOW!! I am also going to implement the family message journals. What a great opportunity to model writing with purpose. I can't wait to see how my students' writing skills progress throughout the rest of this year. Thank you for sharing your expertise!!
~ Amy, Kindergarten teacher

**********
Thank you, Annette, for teaching this class!! I most enjoyed the coaching and discourse between you and other participants. This helped me produce more ideas and opportunities to teach writing. The activities and mini-lessons were a favorite resource for me. Thank you for modeling the lessons and even sharing your plans with us. These will surely be a perfect start for me as I begin "really teaching writing".
~ Alan, 7th grade teacher

ABOUT THE COURSE
CREATING A CULTURE OF WRITERS

Designed upon the
National Writing Project's
philosophy, this course provides participants with useful tools and strategies for teaching writing in K-12 students in the public, private, and homeschool classrooms. 
~ Research-based strategies include writer's workshop, writing process, mentor texts, and cross curricular connections.
~ All tools and strategies are grounded in best practices. 
~ Participants will examine strategies for building a learning community with a reading-writing literacy connection.
~Participants will implement research-based strategies in their literacy instruction.
Do you have questions about this course or need clarification? Please email me. I'm happy to help you meet your specific needs.
Let's Take a Closer Look!
In this video I review each of the seven modules and outline what you will learn.

Creating a Culture of Writers

What More Teachers Say About
Creating a Culture of Writers
Annette, thank you so much!! This course is absolutely amazing!! I followed along your lessons, the process, and like you said would happen, my students became more engaged in their writing.
I love that there is student choice, and many of my students are now writing during their "free time"! Thank you for this course!!
~ Lindsay, 3rd grade teacher
**********

Annette, I can't thank you enough for this course and coaching. I appreciated the opportunity to work through the course at my own pace AND the weekly contact with you.
You helped me overcome some specific student challenges that I had not only in writing, but other areas, too. I really appreciated this time to learn, grow in my instruction, and troubleshoot other challenges. Your honesty is very much appreciated!! Thank you!!
~ Vanessa, 5th grade teacher
**********
Annette, the response from my students has been AWESOME!! My students are excited to write every single day. They also enjoy the mentor texts that I've been using and even read them during silent reading.
Thank you so much for your extra coaching support. I truly appreciate all that you have done for me and my students.
~ Carol, 2nd grade teacher

I've ADDED Some BONUS FEATURES for my Blue Ribbon Teacher Friends!
Learn more about these 3 bonuses below!

What Other Teachers Say About
Creating a Culture of Writers


I absolutely love how this course was structured. Thank you for making this course one that allowed me to move at my own pace, try some ideas, and have an opportunity for coaching! You carefully crafted this course, so I could be successful. Thank you!
~ Patrick, 3rd grade teacher
**********
Annette, the most valuable thing I will take back to my classroom is my improved attitude. Before this class, I loathed writing. I absolutely did NOT want to teach writing. Why? I now realize I didn't really know how to teach this subject. Thanks to you and this course, I have accumulated a lot of great writing lessons. I feel more prepared to teach writing and will be implementing "investigations" right away. My kids will LOVE this!
~ Deena, 5th grade teacher


**********
Annette, this class has completely modified my mindset about teaching writing. I really feel more prepared and I plan to use mini-lessons to increase the breadth of my writing instruction and teach skills less in isolation.
~ Margie, 5th grade teacher
Are you ready to create a classroom where students are "buzzing" with writing?

Then YOU are in the right place!


Welcome to
"Creating a Culture of Writers"!



Hello Educators!! I'm excited to offer this self-paced course,  Creating a Culture of Writers, for educators like you who
are ready to take your instruction to the next level and engage your students in becoming authors!
Teaching writing is simply . . . challenging.
There is no other way to state it. Every student has his/her strengths, interests, and specific needs. As a result, oftentimes, teachers do not know where to begin providing instruction.
You may be asking yourself . . .
"How do I meet the needs of all my learners when the range is so vast?"
"How do I make learning meaningful and personalize instruction for each student?"
"How can I provide purposeful writing instruction everyday for every student?"
"How can I manage EVERYTHING and still and not be overwhelmed?"
Set your worries aside! I've got you, my friend!!
YOU have come to the right place!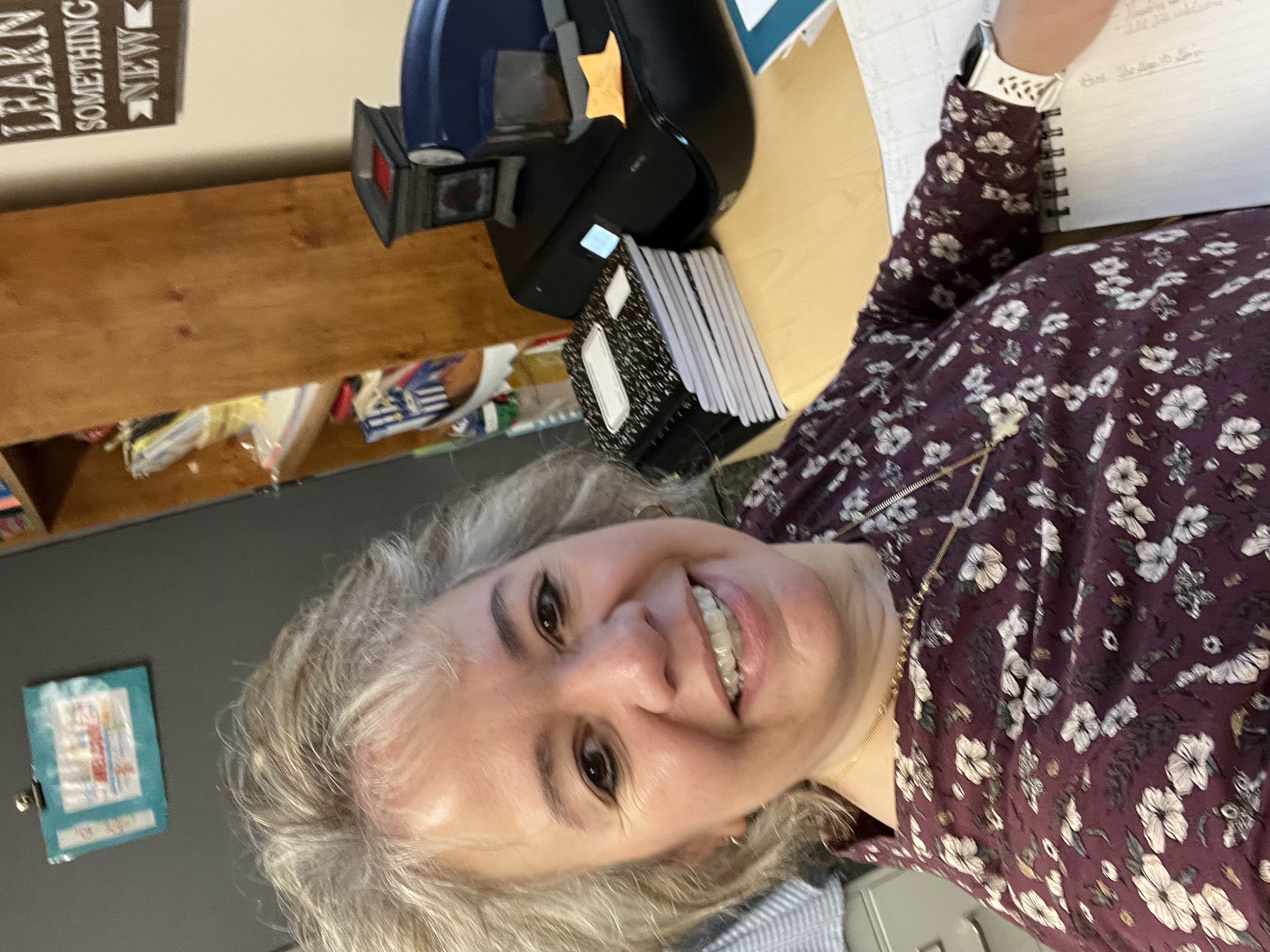 Hey! I'm Dr. Annette Durbin, Ed. D. National Board Certified Teacher, MC/Gen

With more than 30 years teaching experience in all grades, preschool to 6 grade, I am excited to share with you my expertise in developing a classroom of students who enjoy, no
❤️

, writing! 
I've taught in public and private school settings, and even took time to homeschool my own children for a few years. Currently, I am a teacher and instructional specialist in my district, mentor and coach teachers and those seeking National Board Certification, an author of digital content and course creator, a mom to six amazing kiddos (they are now adults) with two grandchildren, who loves family time, travel, camping, sunshine, game nights, and making a difference in my community. 

As a result of my educator training, experiences, and mentoring work, I am able to bridge scientific research, instructional craft, and best practices to provide a pathway to strengthen help you develop instructional skills and strategies to be an effective writing teacher.
While you travel along this journey, you will discover your passion for writing, strategies to personalize learning, and methods to ignite the spark in every learner to become a writer.
Are you ready to get started?
I am excited to begin this journey with YOU!

MORE EDUCATIONAL RESOURCES
FOR EDUCATORS

Check out additional educational resources to support your professional development and educational journey.


If you have questions about any course, please contact Dr. Annette at

[email protected]


View all Products for a complete listing of available free and paid resources.


I look forward to seeing you in class!

Check your inbox to confirm your subscription.